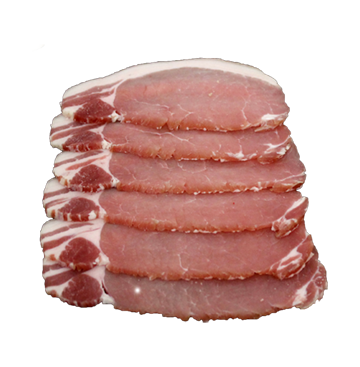 Canadian Back Bacon
Called "Canadian bacon" in the United States and Back Bacon in Canada, Heywood's Canadian Back Bacon is made from boneless pork loin. The lean meat is wet-cured with tasty seasonings for a satisfyingly sweet and salty flavor. Canadian Back Bacon is a popular breakfast meat often served as a healthier alternative to regular bacon.
DETAILS AND FUTHER PRODUCT SPECS ABOUT THE MEAT ON THIS PAGE
Canadian Back Bacon
Canadian back bacon isn't actually what Americans would consider bacon at all. In fact, it comes from a different part of the pig—typically the pork loin rather than pork belly. In Canada, it is simply called "back bacon" and is similar to ham. Canadian back bacon comes in rounded slices instead of strips and is also learner than American bacon. It is most popularly featured in eggs benedict, but is also a tasty and lower-fat alternative to bacon in recipes like chicken carbonara.
Heywood's Provisions Company uses locally raised pork for delicious and high quality Canadian back bacon.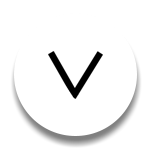 HEYWOOD'S PROVISION COMPANY
Heywood's Provision Company
Content copyright Heywood's Provision Company © 2015
Artisan Meats & Foods
2145 Roswell Road; Suite 140 Marietta, GA 30062
Phone: (404) 410-7997
http://www.heywoodsmeat.com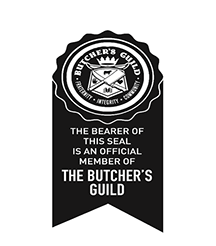 ​



Store Hours: Closed Monday, Tuesday - Thursday 'by appointment'.
Friday 10-6
Saturday 10-6
Sunday 11-3
Be sure to check out our Facebook for Holiday hours.
Search Engine Optimization and Web Design Services