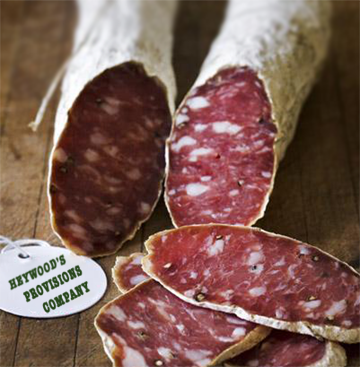 Cotto Salami
For a charcuterie board that is sure to impress, Heywood's cotto salami is a must. Cotto salami is cooked, so it is ready to be taken home and served. Made from pork and beef and mildly sliced, our cotto salami is delicious on its own, or paired with a selection of cheeses, such as provolone, asiago, or cheddar.
DETAILS AND FUTHER PRODUCT SPECS ABOUT THE MEAT ON THIS PAGE
Cotto Salami
Salame cotto, more commonly referred to as cotto salami, is a cooked salami known for its mild yet distinct flavor and texture that is softer compared to other salami. Cotto salami originated in the Piedmont region of Italy and is made up of coarsely chopped pork, beef, and pork trimmings. Its taste and aroma are both greatly influenced by garlic, as garlic is a main ingredient with which cotto salami is flavored.
Heywood's Provisions Company prepares our cotto salami as it would traditionally be prepared in Italy for a flavor experience that is both authentic and delicious.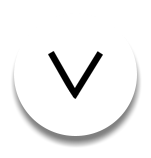 HEYWOOD'S PROVISION COMPANY
Heywood's Provision Company
Content copyright Heywood's Provision Company © 2015
Artisan Meats & Foods
2145 Roswell Road; Suite 140 Marietta, GA 30062
Phone: (404) 410-7997
http://www.heywoodsmeat.com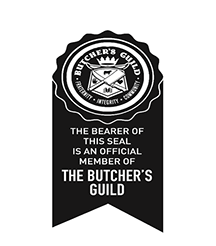 ​



Store Hours: Closed Monday, Tuesday - Thursday 'by appointment'.
Friday 10-6
Saturday 10-6
Sunday 11-3
Be sure to check out our Facebook for Holiday hours.
Search Engine Optimization and Web Design Services