Kassler Pork
Kassler pork, known in Germany as "Kasseler," is salt cured and smoked to perfection. It is typically difficult to find Kassler pork in the United States, but Heywood's offers this tasty German favorite ready to cook. Kassler can be prepared several ways, from baking to pan frying or added to soups. It is traditionally served with cabbage.
DETAILS AND FUTHER PRODUCT SPECS ABOUT THE MEAT ON THIS PAGE
Kassler Pork
Kasseler pork is a staple of German cuisine, spelled Kassler in America. The term "kasseler" describes the process by which the pork, typically cut from the loin, is salt-cured and smoked to achieve its taste. Kassler pork is regarded as a delicacy in the regions it originated in, especially because of the lengthy preparation time it requires. Kassler pork served with mashed potatoes and sauerkraut is a popular traditional German dish.
Heywood's Provisions Company utilizes traditional German brining and smoking techniques to prepare authentic and delicious Kassler pork.
HEYWOOD'S PROVISION COMPANY
Heywood's Provision Company
Content copyright Heywood's Provision Company © 2015
Artisan Meats & Foods
2145 Roswell Road; Suite 140 Marietta, GA 30062
Phone: (404) 410-7997
http://www.heywoodsmeat.com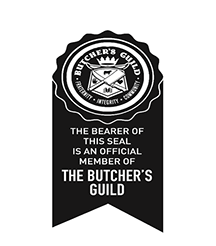 ​



Store Hours: Closed Monday, Tuesday - Thursday 'by appointment'.
Friday 10-6
Saturday 10-6
Sunday 11-3
Be sure to check out our Facebook for Holiday hours.
Search Engine Optimization and Web Design Services