Do you need some meat for your next grill-out or are you looking for that perfect cut of meat to be the centerpiece of your next family get together?
Heywood's Provision Company offers a wide variety of cuts of meat, from organic meat like locally raised pork and beef to specialty meat like salamis, sausages and deli meats. Our butcher shop also carries poultry and fish, as well as seasonings and other treats. Whatever your needs, Heywood's has the largest selection of high quality meat, perfect for any time or occasion.
Whether it's ground beef, a hearty steak or any of our other beef cuts, we're the butcher shop for you.
Heywood's has the pork chops, pork tenderloin and all the bacon you'll need for your next BBQ.
Heywood's has a large selection of sausages, salamis and deli meats. We make all meat cuts in house.
From The Water
If you're looking for something more than beef and pork, look no further than Heywood's selection of fish.
Chicken, Turkey and Duck Meats
Heywood's organic meats also include a wide variety of high quality, locally raised poultry.
Seasonings and More
Heywood's offers delicious seasonings to accompany your cuts of meat, from salty to spicy to sweet.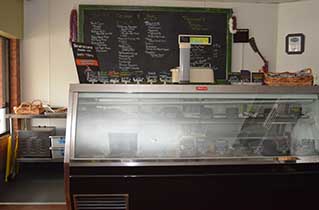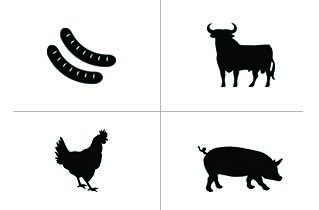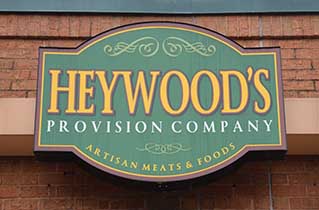 Learn more about Heywood's mission and the team that strives to be the best butcher shop in Atlanta.
Get an overview of the different types of meat we offer and the cuts of meat for each type at our butcher shop.
Call Heywood's Provision Company, get location information for our butcher shop or send us an email.
More information about the butcher shop
HEYWOOD'S PROVISION COMPANY
Heywood's Provision Company
Content copyright Heywood's Provision Company © 2015
Artisan Meats & Foods
2145 Roswell Road; Suite 140 Marietta, GA 30062
Phone: (404) 410-7997
http://www.heywoodsmeat.com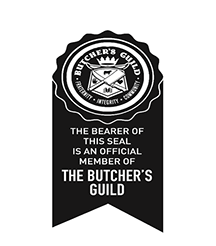 ​



Store Hours: Closed Monday, Tuesday - Thursday 'by appointment'.
Friday 10-6
Saturday 10-6
Sunday 11-3
Be sure to check out our Facebook for Holiday hours.
Search Engine Optimization and Web Design Services