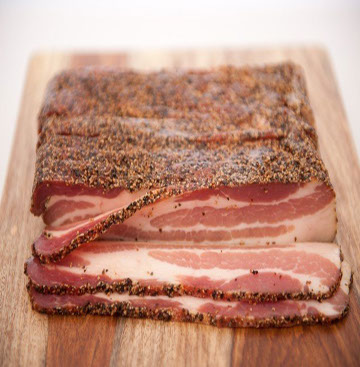 Peppered Bacon
If you're looking for bold bacon flavor, look no further than Heywood's peppered bacon. Our bacon is not only cured with delicious seasonings, it's also coated in cracked black pepper to deliver the savory taste you love… with a kick. Heywood's peppered bacon is a treat for your taste buds and goes perfectly with breakfast, lunch, or dinner!
DETAILS AND FUTHER PRODUCT SPECS ABOUT THE MEAT ON THIS PAGE
Peppered Bacon
Peppered bacon is a favorite of the south and the ultimate choice for bacon lovers everywhere—juicy, tender, and bursting with flavor. At Heywood's, we use our traditional methods of salt-curing and smoking to prepare the bacon, with a layer of crushed black pepper during the process. This leaves the meat extra flavorful. Peppered bacon is often referred to as "bacon steak," since it is typically sliced extra thick. We love it over cheese grits for breakfast!
Heywood's Provision Company uses the perfect blend of salt, pepper, and seasonings to cure and smoke the bacon for a taste that can't be beat.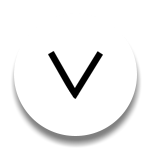 HEYWOOD'S PROVISION COMPANY
Heywood's Provision Company
Content copyright Heywood's Provision Company © 2015
Artisan Meats & Foods
2145 Roswell Road; Suite 140 Marietta, GA 30062
Phone: (404) 410-7997
http://www.heywoodsmeat.com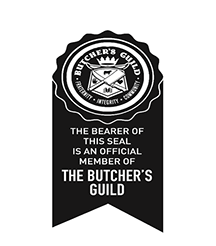 ​



Store Hours: Closed Monday, Tuesday - Thursday 'by appointment'.
Friday 10-6
Saturday 10-6
Sunday 11-3
Be sure to check out our Facebook for Holiday hours.
Search Engine Optimization and Web Design Services