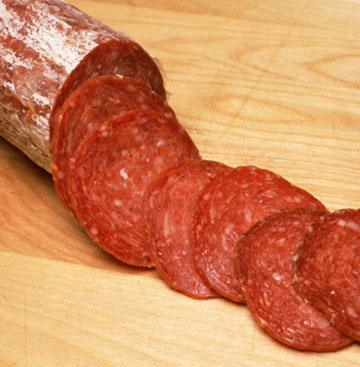 Pepperoni
Heywood's pepperoni combines cured pork, beef, and seasonings for a deliciously bold and slightly smoky flavor. We all know pepperoni as the staple meat topping on America's favorite food, but it's too good to be limited to just pizza. Add a few slices of pepperoni and mozzarella to your burger or chop it up and add it to your salad for a kick.
DETAILS AND FUTHER PRODUCT SPECS ABOUT THE MEAT ON THIS PAGE
Pepperoni
Contrary to popular belief, pepperoni is actually an American invention dating back to when pizzerias began populating Italian-American areas in the early 1900's. It has since become one of the most loved pizza toppings, claiming 32% of all one topping pizzas ordered. Pepperoni lends a unique taste to any food it graces, be it pizza, salad, burgers, or sandwiches, that is deliciously meaty, smoky, and mildly spicy.
Heywood's Provisions Company uses a tantalizing blend of seasonings to create the bold pepperoni taste that you love with locally raised beef and pork.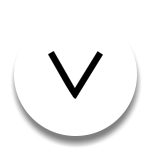 HEYWOOD'S PROVISION COMPANY
Heywood's Provision Company
Content copyright Heywood's Provision Company © 2015
Artisan Meats & Foods
2145 Roswell Road; Suite 140 Marietta, GA 30062
Phone: (404) 410-7997
http://www.heywoodsmeat.com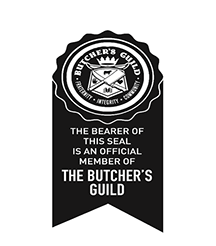 ​



Store Hours: Closed Monday, Tuesday - Thursday 'by appointment'.
Friday 10-6
Saturday 10-6
Sunday 11-3
Be sure to check out our Facebook for Holiday hours.
Search Engine Optimization and Web Design Services