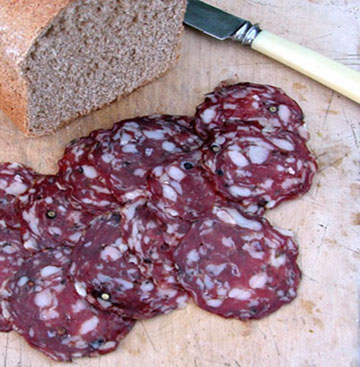 Red Wine Fennel Sausage
Full of bold flavor, Heywood's red wine fennel salami is a tasty take on traditional Italian sausage. A unique and delicious blend of seasonings makes our red wine fennel sausage ideal for chopping up and spicing up a meat sauce, or pairing with peppers on a bun. If you're looking for a meat packed with flavor, look no further!
DETAILS AND FUTHER PRODUCT SPECS ABOUT THE MEAT ON THIS PAGE
Red Wine Fennel Sausage
The versatility of salami allows for a wide range of unique flavor combinations from spicy to sweet and red wine fennel sausage is by far one of our favorites. Fennel is a staple ingredient in Italian meats and is commonly found in a variety of other Italian dishes. The addition of red wine adds a rich, delectable taste, and the combination of fennel and red wine together make this salami dynamic and delicious.
Heywood's Provisions Company carefully crafts our red wine fennel salami in-house with the finest ingredients, resulting in a deliciously bold flavor.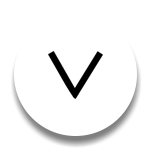 HEYWOOD'S PROVISION COMPANY
Heywood's Provision Company
Content copyright Heywood's Provision Company © 2015
Artisan Meats & Foods
2145 Roswell Road; Suite 140 Marietta, GA 30062
Phone: (404) 410-7997
http://www.heywoodsmeat.com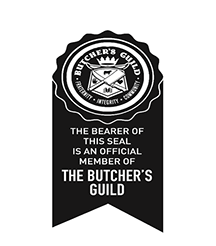 ​



Store Hours: Closed Monday, Tuesday - Thursday 'by appointment'.
Friday 10-6
Saturday 10-6
Sunday 11-3
Be sure to check out our Facebook for Holiday hours.
Search Engine Optimization and Web Design Services